Set up a Mainland Company in Dubai
Trade openly across the Emirates and the world. The perfect licence for growing your business in the UAE
Rent and own commercial space anywhere in the UAE

Unlimited visa allocations

100% foreign ownership*
What is a Mainland company?
The freedom to operate throughout all the emirates and internationally is one of the major reasons to consider opening a mainland company.
The Department of Economic Development (DED) is the regulatory body that oversees the issuance of mainland licenses. While previously restricted by the need to have a local sponsor, over 1000 commercial licenses no longer have this dependency.
Mainland companies have no limitations on the number of visas issued by the company and are able to open a bank account with ease compared to Freezone and offshore entities.
In recent years the UAE government has allowed for 100% ownership for a vast array of mainland company business activities, therefore removing the need for a local national to be a 51% shareholder.
Forming a mainland company in the UAE is a highly complex process and varies greatly depending on the nature of the business. Speak to our expert consultants who will answer all of your questions and advise you on the formation process.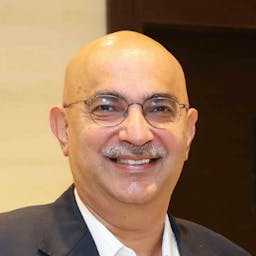 The default licence available in the UAE. This is often the best licence for companies really looking to expand in the local market as well as the GCC region.
Benefits of forming a Mainland company in the United Arab Emirates
A mainland company is much like a regular company in any country and benefits from the following features:
100% Foreign Ownership
No requirement for local sponsors giving you total control
Employ local staff
Unlike with other company types, there are no restrictions on employing staff from the local market
No visa cap
There is no limit on the number of visas you can have on the company
Banking
Enables access to a wider range of banking providers in the UAE
Tax Relief
Certain business activities have exemptions from corporation tax
Trade across the UAE
Trade openly across the UAE and the world with no restrictions
Don't take our word for it
We work with clients from around the world in every business sector.
We're proud to be rated 4.8 stars on Trustpilot
The team at Strive made my experience transitioning abroad seamless. Finding people who are straight, informative, and speak from their own experiences is what I was after, and with Pali and the team, I got exactly that! Highly recommended.
The team at Strive are professional, diligent and we're very efficient. They understood my business needs and delivered with a smooth service. A massive fan and I will 100% recommend them.
I highly recommend Strive to anyone looking for a high-end, reliable service, with people that genuinely care about you and your needs. They went above and beyond in making us feel comfortable in Dubai.
Confused about Mainland vs other company types?
Schedule a time to discuss your questions with our team
Comprehensive advice

Global team

Tailored solutions