Set up a Free Zone Company in Dubai
100% foreign ownership and government support for tax relief. The perfect way to start business in the UAE
Most popular licence type

Corporate tax exemptions

Can be opened remotely

100% foreign ownership
What is a Free Zone?
Free zones are economic areas where goods and services can be traded. Originally designed for international trade, they are now a particularly popular option which off 100% foreign ownership, a residency visa allowance, and a layer of privacy with no open directory of company details. This means that sensitive corporate information such as shareholder details are never disclosed to the public.
Financial benefits include low tax rates (in some cases, 0%), preferential customs duty rates, and 100% import and export tax exemption. Other benefits include virtual/hot desks, meeting spaces, mail and phone handling and virtual concierge services.
At Strive, we work with all major free zones in Dubai, Abu Dhabi, Sharjah, Ras Al Khaimah, Ajman, Umm Al Quwain, and Fujairah. We determine your business's needs and liaise directly with the authority to streamline the processing of you business licence.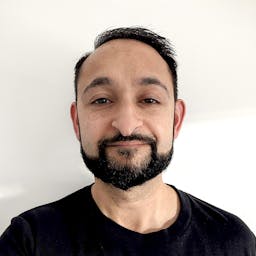 A free zone company is a fantastic way for anyone starting off in the UAE who is looking to trade with an international client base and not necessarily live in the UAE. Perfect for online businesses and consultants.
Popular Free Zones in UAE
Strive is proud to partner with all major free zones in the UAE. We've compiled comprehensive information and key reasons to consider each free zone. Contact our team for expert advice on which would be the best free zone choice for your business.
Benefits of setting up a Free Zone company in the UAE
There are many reasons to open a company in one of the many free zones in the UAE. Let's explore the four key factors that most business owners care about:
Low Corporate Tax Rates
Businesses benefit from a generous tax free allowance and low tax rates (certain business types can qualify for 0% corporate tax)
100% Foreign Ownership
Enjoy 100% ownership without help from sponsors, giving you full control of your business.
Import And Export Duties Exemption
Business owners are exempt from paying import and export duties while having no currency regulation restrictions, making international financial transactions much simpler.
Personal Tax Exemptions
Shareholders who opt to reside within the UAE benefit from the region's 0% personal income tax
Government Support
The UAE government is supportive of new-age business owners and has created world-renowned infrastructure to help support their growth.
Residency Visa
Most free zones allow up to 5 residency visas to be allocated against the licence. These can be used for shareholders and employees.
Ready to get started?
Schedule a time to learn more about Free Zone licence options with our team
Every major free zone covered

Instant quotation

Transparent pricing