It starts with a plan
Strive creates game changing Dubai based strategies to help create more wealth and freedom for it's clients. With presence in Dubai, London and Sydney, we are strategically well-placed to provide expert local knowhow to help successful entrepreneurs make the leap to the UAE.
Why Dubai?
Dubai has become a thriving economic hub and presents an enticing opportunity for entrepreneurs seeking to establish their presence in the region.
100% Foreign Ownership
Dubai has established itself as a global business-friendly destination by offering a range of company structures that permit 100% foreign ownership by expatriates and foreign investors, without the need for a local partner or sponsor.
0% Income Tax
Dubai's allure extends further with its 0% income tax policy. In this thriving city, residents and entrepreneurs enjoy the remarkable benefit of not being burdened by personal income tax, ensuring they retain 100% of their earnings. Apply for a UAE residence visa
Up to 0% Corporate Tax
The UAE offers a range of company formation options and your business activity may qualify for some of the lowest tax rates in the world. Learn more
Quick and easy processing
Change the trajectory of your wealth and freedom in a few weeks by creating a presence in Dubai for you, your family, or your business.
Dubai Business Setup: 3 Steps
Our concierge service simplifies your UAE business establishment with 3 key phases to get you up and running within a matter of weeks
1

. UAE Company Formation

We help you select the correct type of licence and guide you through the process of establishing your business
2

. Dubai Residency Visa

We take care of all of your investor, employee and dependent visas including all medical requirements
3

. UAE Bank Account

We help you select the correct bank for your business activity and help ensure your new company is financially compliant
Understanding the needs of today's business community
In just a few weeks, business owners can benefit from:
Saving taxes.
Expanding in the region. 
Getting a local bank account.
Getting an online merchant account.
Obtaining residency.
Residing in a safer environment.
Minimising risk through diversification.
Dubai is a fantastic location for headquartering businesses specialising in management consulting, software and e-commerce, coaching, event management, and general trading.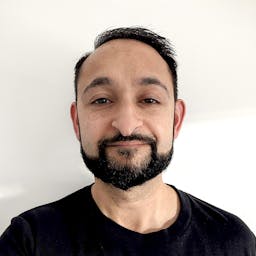 Imagine working with a consultancy that feels like part of your business. We create long-lasting relationships with our clients and become a backbone to their compliance in the UAE.
360° Business Services
Our corporate services team has over 20 years of experience in ensuring your successful establishment in the UAE. We'll take care of all the heavy lifting including liaising with relevant authorities and government departments, VAT and corporation tax registrations and filings, monthly book keeping, company licence renewals and visa processing for new employees.
.

Get it right the first time

We guarantee that your company is established in the ideal jurisdiction, aligning with both your immediate and long-term requirements, thus preventing potential future expenses.
.

Remove the paperwork

Our digital-first approach reduces the necessity for extensive form filing and eliminates unnecessary back-and-forth processes.
.

Save time

Concentrate on expanding your business while entrusting the rest to our team of experts. Our efficient services team will save you valuable time with streamlined processing.
Trusted by entrepreneurs around the world
We work with clients from every corner of the globe and in every business sector.
We're proud to be rated 4.8 stars on Trustpilot
The team at Strive made my experience transitioning abroad seamless. Finding people who are straight, informative, and speak from their own experiences is what I was after, and with Pali and the team, I got exactly that! Highly recommended.
The team at Strive are professional, diligent and we're very efficient. They understood my business needs and delivered with a smooth service. A massive fan and I will 100% recommend them.
I highly recommend Strive to anyone looking for a high-end, reliable service, with people that genuinely care about you and your needs. They went above and beyond in making us feel comfortable in Dubai.
FAQs
Do I need to live in Dubai to have a company there?

In short, no. Depending on your business activity, we can help you incorporate your company and banking without you having to class the UAE as your main place of residence.

Is the UAE Tax Free?

The UAE offers a much fairer tax system than many other countries in the world. It has low corporate taxes (and some industries are exempt), low VAT rates and personal income tax for residents is currently 0%.

Do I need an office in the UAE?

In some instances, mainland companies require a physical office in order to set the company's registered address. Free zones usually provide you with virtual or hot-desk and act as your business's registered office within their offering.
Ready to get started?
Questions, queries, or clarification? Our experts are at hand to help. Book in a free consultation to discuss your plans.
Expert advice

Tailored solutions

Hassle free processing
Learn more about setting up a company in Dubai
Our comprehensive blog in the place to learn more about how we help businesses set up in the UAE.