UAE Corporate Tax, Simplified.
Everything you need to know about the recent changes in the UAE regarding corporation taxes. Learn more about UAE corporate tax rates and thresholds, and how to operate efficiently.
Learn about new changes for 2023

Lowest tax rate in the GCC

Ensure your companies compliance
UAE Corporate Tax explained
Historically, the UAE has always been known for its extremely low and often free business and personal taxes. In 2023, things have changed. The UAE Ministry of Finance (MoF) recently revealed their decision to introduce a new federal corporate tax system. This system is set to take effect for financial years beginning on or after June 1, 2023.
Often misunderstood to be a negative change, the new changes will enable further growth and investment in infrastructure, education and healthcare cross the region.
All companies, regardless of their type or jurisdiction, are required to register for corporate tax and a corporation tax return has to be submitted each year (even if no tax is due).
The current rate of corporation tax is 9% on net profits above AED 375,000. Simply, this equates to a tax free allowance of AED 375,000 (approx $100,000 USD).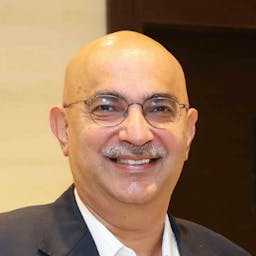 The introduction of corporate tax is a positive change to the UAE's growing economy and brings it inline to global compliance standards.
Let's look at an example
To make this clearer to understand, let's break it down with a example business scenario.
Profit made: AED 575,000
Tax-free allowance: AED 375,000
Taxable profit: AED 200,000
9%*AED 200,000 = AED 18,000 (Payable tax)
This business would need to keep financial records and file an annual return.
Strive's in-house accounting services are recommended for all companies to ensure full bookkeeping and compliance are all kept up to date.
FAQs
Do I require an accountant?

Yes. Accounts must be kept inline with International Financial Reporting Standards (IFRS). Strive offers low cost monthly accounting packages to make this easy.

Are there any exemptions?

A small number of business activities can apply for an exemption to corporation tax. Some corporate entities such as non-trading companies may also have some exemptions available.

Does a free zone company need to register for corporation tax

All companies including free zone and mainland companies must register for corporation tax.

Is income tax effected

There have been no changes to income tax which is currently 0% for UAE residents
Get compliant from day one
We offer a range of accounting packages to make managing corporation tax simple
Free corporation tax registration

Low cost monthly book keeping

Financial planning