UAE Employee Visa
Looking to recruit staff globally for your UAE based business? We cut through the noise and break down the process of obtaining employee visas for your staff
7-10 day turnaround

Full Concierge Service
Work Visas for Employees in the UAE
An Employee Visa, otherwise known as a Standard Work Visa, is the standard employer-issued visa required to recruit an expat employee. The visa is attached to an employee contract and is typically issued for 2 years, after which the employer must renew it.
Standard Work Visas permit the employee to work at the employer who sponsored them, and also allow them to reside anywhere in the UAE for its duration. This brings with it all of the regions benefits including a high standard of living, health care, education, and low income tax rates.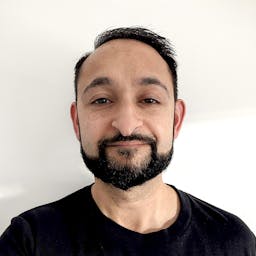 Many of our customers use Strive as an extension of their HR department. Our customer-focused service ensure your employee's visas are processed in the quickest and most efficient manner.
How our process works
We streamline the collection of documents required from the employer and employee to start the process of applying for an employee visa. These include
Employment contract
Employer's business licence certificate
Passport copies and photos
Medical certificate
Although the visa requirements in the UAE are relatively straightforward, employers and expats face distinctive challenges when it comes to securing work visas. You can avoid the inconvenience and compliance uncertainties by teaming up with Strive who support processing for the key stages involved.
Grant of Entry Permit
Emirates ID Application
Medical examination
Obtaining Employee Visa
Who we serve
New Businesses
For all new business setups, we provide full visa processing services which includes residency and investor visa. Read more about setting up a business in Dubai
Existing Businesses
Already have an established business in the UAE? Switch to Strive for best-in-class 360° business support which includes visa processing, HR, and scalable accounting solutions.
Speak to a human
Arrange a call with us to get started with the standard work visa application process for your business.
No-nonsense advice

Rapid turn around

360° business support services
Learn more about life in the UAE
Key information about living and operating in the UAE